Travel by Bus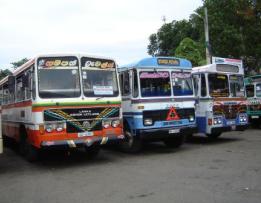 Bus travel lines vary considerably from one country to the next, in some parts of the world, such as South America it is by far the best way to get around, with the odd exception. In terms of America bus travel is possibly the most famous way of getting around overland due to the success of the Greyhound bus company. In Europe it is usually the most economical form of transport as you can see from some of the advertising on the right hand side of this page!
Most bus routes in the world are covered by small local operators so it's often difficult to find the information you want on the internet but that's part of the fun of slow travel. This is particularly true for the developing world which was a key reason behind us developing the plan a journey search engine for this travel website so that users could share firsthand slow travel experiences on routes that are not covered by mainstream websites.
For the developed world it's a little easier to categorise key bus operators who cover the majority of the major bus routes. As a starting point we have provided a list of bus travel websites where tickets can be booked online for specific regions of the world;
Europe
Europe is still well served by local bus operators, the following companies have the largest multi-country networks;
North America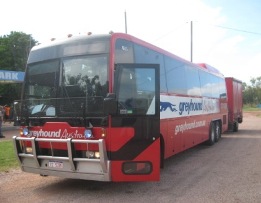 South America
Australia
New Zealand
There are dozens of other bus travel websites available but we are uncertain as to how reliable these companies are, so we are reluctant to list any further travel websites preferring that our users look at the plan a journey section of our site to get firsthand reviews and recommendations from other users. If you can't find what you are looking for on our website a number of additional bus companies are listed on the Eyeflare & BUG websites.