About Us
---
Our Viewpoint On Travel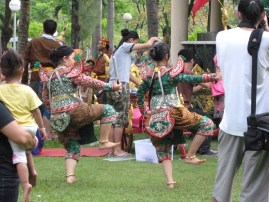 Everything we do today seems to have to be done yesterday, and for some reason that same mentality is applied to travel in terms of how quickly you can get to the airport and be in your dream destination. But fast travel is a bit like fast food, it might be quick, cheap and easy but you are missing a far better experience.
Have you ever thought about all the places you are flying over, the countryside, the people, the history? When you're on that flight the clouds part you get that momentary glimpse of the world below do you never wonder what you're missing? Slow travel is a great way of watching the world go by, to savour the moment and get lost in your thoughts of a different life. It will take you to places you have never heard of and you will meet a most wonderful and strange array of people. You might possibly never fly again!
Slow travel is a great way of watching the world go by and even better jumping right in. When you're travelling in the developing world, nowhere else will you come into such easy contact with so many local people, the ones who are not trying to sell you something. These are often the people who don't want anything from you and by the time you come to the end of your journey you'll feel like you are part of their family!
---
Tom McMillan - Co-Founder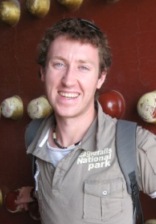 Ever since I can remember I have been fascinated by the natural environment and by the time I was a student I had caught the travel bug as well. Having studied environmental science at university and then worked as a renewable energy, environmental & sustainability consultant, the realisation that travelling made up a significant proportion of my carbon footprint drove me to avoid plane travel to a greater and greater extent in search of more ethical travel options.
My longest travel line to date is the trip I did with my wife Lorraine, from Singapore to Scotland over land and water, after a period of work overseas. The journey took almost 3 months, which was a good excuse for a career break, although there were a few stops along the way which is a major part of the adventure when you choose slow travel!
For me flightless travel is not just about limiting my carbon footprint and choosing more ethical travel lines, it's also because I relish the challenge of slow travel, savouring the cultures and landscapes encountered along the way whether that's travelling through the Mongolian steppes or through Belfast city on a Saturday night! Grounded travel may not get you to your final destination as quickly as a flight, but it's more of an adventure taking you to places you have never heard of and you meet a wonderful array of people along the way.
Now back in the real world I've settled down to a quiet life in the Scottish countryside with Lorraine and our young sons, my chickens and a veggie patch!
---
Lorraine McMillan Co-Founder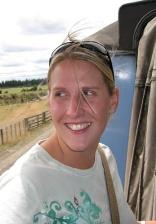 My passion for flightless travel started in my student days thanks to a 3 week backpacking trip around Spain with an interail pass. I have a fear of flying so it did not take Tom much effort to talk me into doing the surface travel trip from Singapore to Scotland when we racked up 14 countries from South East Asia to Europe. Although I have a fear of flying I don't just choose flightless travel because of that reason, its more than that, if I really wanted to I could get a flight but I hate all the hanging around, the security checks and the dodgy airport food. Why would I want to fly when I can choose slow travel lines, where I can have an adventure, where I can see more, do more and feel more.
Now back at home and starting a family with Tom, my list of slow travel holidays seems to be growing, from cycling and canoeing holidays to canal boating and sea cruises I want to do it all. For me this site is not about anti-flying it's about highlighting the wonderful alternatives and the fact that the final destination is not as important as how you get there.
---
Why We Created This Travel Website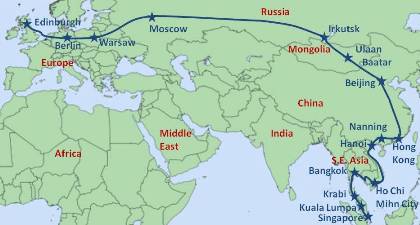 This website was inspired by our flightless journey in 2008 from Singapore to Scotland. After 22 busses, 14 trains, 11 Boats, and an unknown number of tuk tuks we made it back home to Scotland after 18 months overseas.
Having travelled through the largest country in the world as well as the most populated, along with 11 other countries, our journey took us 85 exhilarating days. By creating our own travel line we visited some of the most desirable destinations; the beaches of Thailand, Angkor Wat, the Gobi desert, Siberia, The Great Wall of China and much more. But some of our most memorable slow travel experiences were the journeys that took us from one place to another and most of all the amazing people we met along the way.
Our overland tour reinforced what had inspired our trip in the first place; that "where you're going is not as important as how you get there". All too often there is endless information on travel lines from one location to another by aeroplanes, this sites aim is to correct the balance and provide useful information on surface travel routes to show that any journey by air can be beaten (in experiences and memories) several times over by traditional slow travel routes.
---
Website Income
This website was not created to make money but because we are passionate about sharing our own slow travel experiences and in return hearing about what slow travel adventures others have had. This means that we manage this website in our own time while juggling standard nine to five jobs and family life (the career break is well and truly over!). It would however be nice for some income to be generated from the site to at least cover running costs such as website hosting and wider IT support.
How can you support us?
The main way you can support us is by booking travel tickets, accommodation and package holidays via the advertising links on the website, or by buying some books and DVDs which are featured in our shop (powered by Amazon). We get a small commission when you complete a transaction via the website although you will be paying the same price as if you bought a product directly from the company in question.
---
Old Media Buzz (It's getting a bit dated but we are still proud of it!)

The Innovator: Tom McMillan, The environmental scientist, 30, has created a social networking website for flightless travel. Click here to read the article.

Kaye Adams heard from the founders of overland travel website flightlesstravel.com, and asked listeners if they were fed up with flying? Most, not surprisingly said YES!.

Flightless travel takes off in Cupar, A green-minded couple have left the jetset behind to pioneer an eco-friendly holiday website.

Canadian Metro - Stay Grounded and Travel Farther. FlightlessTravel.com showing tourists how to trot the globe without using an airplane.