European Ferry Crossings
---
There are hundreds of ferry crossings throughout Europe from short hops between Greek Islands to longer routes such as the 2 night ferry from Copenhagen to Oslo. Many of the longer crossings are referred to as mini-cruises where dinner, bed & breakfast and entertainment is provided on board the ferry. Details on some selected mini-cruises can be found here.
Book a Route
To help you book ferry crossings in Europe we have provided an online ferry booking system powered by aferry.co.uk, this booking system has real time access to over 60 European ferry operators and over 800 ferry crossings with instant email booking confirmation. To help you search for ferry crossings we have provided some useful maps at the bottom of the page.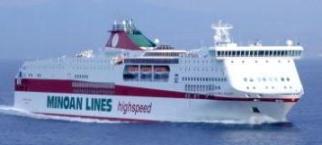 Connections to Africa
There are a number of ferry crossings between Europe with Africa with ferries from Italy connecting with Tunisia and ferries from Spain connecting with Morocco. These can be great options if you want to combine train and ferry travel and get further afield without flying.
As well as international ferry crossings it's also worth remembering that many countries have multiple internal ferry crossings served by small operators. The most obvious is Greece which has over 200 populated islands but countries such as the UK, Denmark, Spain and Italy have a number of interesting internal routes.
Book Ahead
When it comes to travelling by ferry it's important to think about booking ahead, especially during the summer holidays when parents pack up their cars and take their kids off on holiday.
---
---
---
---
---
---